Skip to Content
Medical Laser Program
The Medical Laser Program has a pre-requisite that you have already completed an Esthetics program and have your Diploma. This program will instruct the theoretical foundations of Laser, Light Therapies and offer complete hands-on training on a Medical Laser, our Med-Aesthetic Treatment System, Light Therapies such as Radio Frequency, IPL, DPC, IR, and NdYag Laser. This program will dramatically enhance your skills in the growing demand for Medi-Spas and Advanced Esthetic Spas.
The theory segment will teach students about Electrotherapy as they pertain to Laser, Communicating with the Laser Client, Working in a Medi-Spa Environment, Pre- and Post-Treatment Care for the Laser Client, as well as the Physics of Light Therapies and Contraindications.
The advantage of completing the Medical Laser program and having the Medical Laser Diploma is the wider range of employment opportunities. In the quickly growing industry, Laser and Light Therapies have become increasingly prevalent and the opportunity to improve your income has grown as well.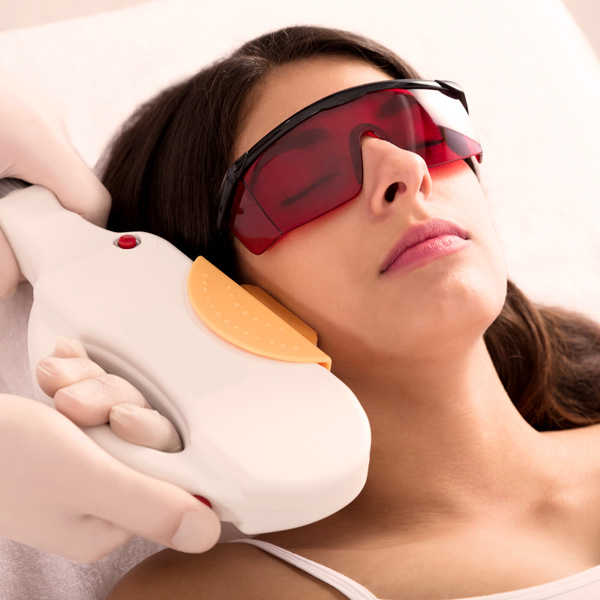 Program Description
This program is designed to instruct students who are already fully qualified Estheticians in the industry, the essentials required to meet the industry standards in the role of a Medical Esthetician in a Medi-spa or Spa.*
260 hours
Monday: 8:30 AM – 4:30 PM, Tuesday & Wednesday: 9:45 AM – 4:30 PM
13 week program
This program is coming soon
Career Opportunities
The career opportunities for a qualified Medical Esthetician are: working in a Medi-spa or Spa/Salon as an Esthetician and will be able to perform all services required as an Esthetician with the full training on a Medical Laser and Light Platform. Other opportunities would be: working in sales for a supplier of cosmetology products, a representative for a product line in cosmetology, a position which leads to managing a Spa or Salon, reception for a Salon or Spa, and knowledge of the services they offer or opening their own Medi-spa or Spa.
Textbooks & Materials
Milady's Standard Laser and Light Therapy Textbook
| | | |
| --- | --- | --- |
| Program Costs | Domestic Students | International Students |
| | Prices coming soon | Prices coming soon |
Experience the Beauty in Education