Skip to Content
Medical Esthetics Laser Program
The Medical Esthetics Laser Program is the full Esthetics Program with complete hands-on practical with the Medical Laser and Light. By the end of this program, students will have their Esthetics Diploma including Laser Therapy and students will be able to perform the following hands-on skills: Manicure, Pedicure, Artificial Nails, Waxing, Body Massage & Body Treatments, Makeup, Facial Skin Care Treatments, as well as: Radio Frequency, Contouring for the Body, IPL – Facial Rejuvenation, HR – Hair Removal, IR – Skin Tightening, and Laser Tattoo Removal.
In the theory segment, students will learn about the history of Esthetics, Career Opportunities, Professionalism & Communication in the Workplace, Infection Control, General Anatomy & Physiology, Electrotherapy, Skin Care, Chemistry of Body and Skin Care Ingredients.
Also, students will learn Skin Histology, Physiology and Healing, Communicating with the Laser Client, Working in a Medi-Spa Environment, Pre- and Post-Treatment Care for the Laser Client. The Physics of Light Therapies and Contraindications.
The advantage of completing the Medical Esthetic Laser Program is the wider range of employment opportunities. Laser and Light Therapies have become increasingly prevalent and the opportunities provided with this program are great.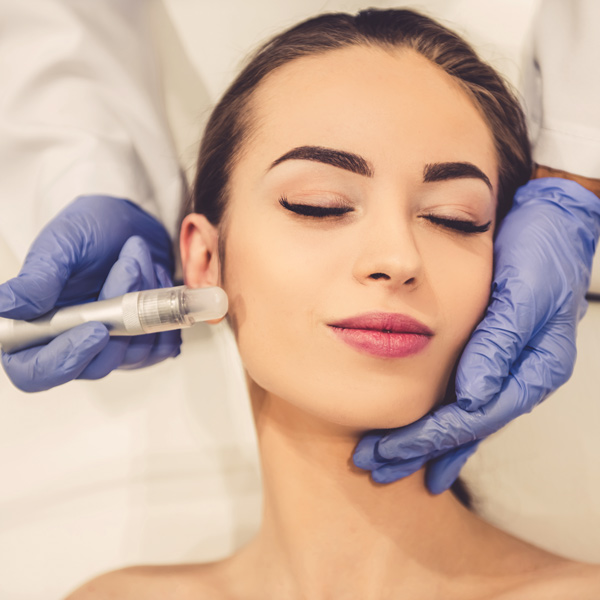 Program Description
This program is designed to instruct students who are enrolled in the Medical Esthetics Laser Program the essentials required to meet the industry standards in the role of an Esthetician in a Salon or Spa with the advancement of the Medical Laser and light therapies.*
1060 hours
Tuesday – Friday: 9:00 AM – 3:30 PM for 35 weeks
Monday: 8:30 AM – 4:30 PM, Tuesday & Wednesday: 9:45 AM – 4:30 PM for 13 weeks
48 weeks/11.5 month program
*This program has been approved by the Registrar of the Private Training Institutions Branch of BC
Career Opportunities
The career opportunities for a qualified Medical Esthetician are: working in a Medi-spa or Spa/Salon as an Esthetician and will be able to perform all services required as an Esthetician with the full training on a Medical Laser and Light Platform. Other opportunities would be: working in sales for a supplier of cosmetology products, Representative for a product line in cosmetology, a position which leads to managing a Spa or Salon, reception for a salon or spa, and knowledge of the services they offer or opening their own salon or spa.
Textbooks & Materials
Milady's Standard Laser and Light Therapy Textbook
Milady's Standard Nail Technology Revised 5th Edition
Milady's Standard Esthetics Fundamentals 10th Edition
Milady's Standard Esthetics Fundamentals
Student Workbook
Exam Review
| | | |
| --- | --- | --- |
| Program Costs | Domestic Students | International Students |
| | Tuition: $15,795 | Tuition: $18,795 |
| | Administration Fee: $150 | Application Fee: $150 |
| | Assessment Fee: $50 | Assessment Fee: $50 |
| | Text Books: $679 | Text Books: $679 |
| | Course Materials: $1,541 | Course Materials: $1,541 |
| | Other: $219 | Other: $219 |
Experience the Beauty in Education